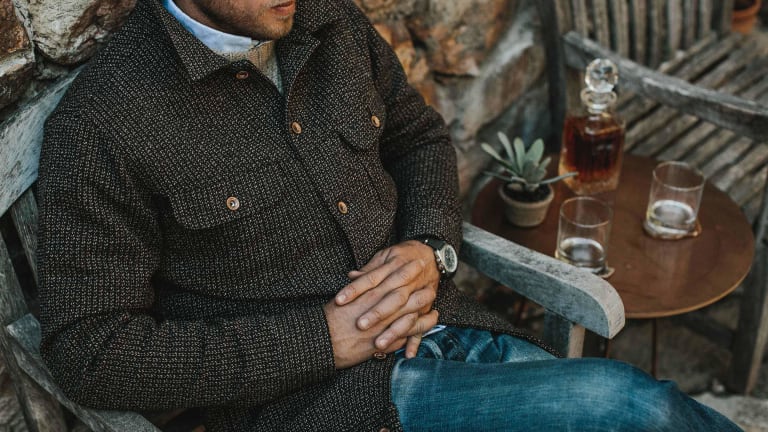 Wool Beach Cloth Is the Autumn Essential You Never Knew You Needed
It's no secret that Taylor Stitch is adept at inventing new fabrics. What is surprising is that after several years of doing it they're still coming up with new ones.
Case in point: "wool beach cloth," their latest innovation, a mix of wool, cotton and nylon. Famously impenetrable by wind or rain, it's based on a now extinct wardrobe staple from the early 20th century, "especially popular among outdoorsy types and those who worked with their hands."
Custom milled for the S.F.-based apparel artisans, the tweedy-looking cloth has been fashioned into a wicked new version of the Long Haul Jacket, Taylor Stitch's take on the classic trucker.
The highly textured woolen mix is both resilient and seriously warm, with applications well beyond the seaside despite its name and oceanfront inspiration.
We're expecting to see more wool beach cloth garments from Taylor Stitch down the road, but getting your hands on the original is a pro move for sure.