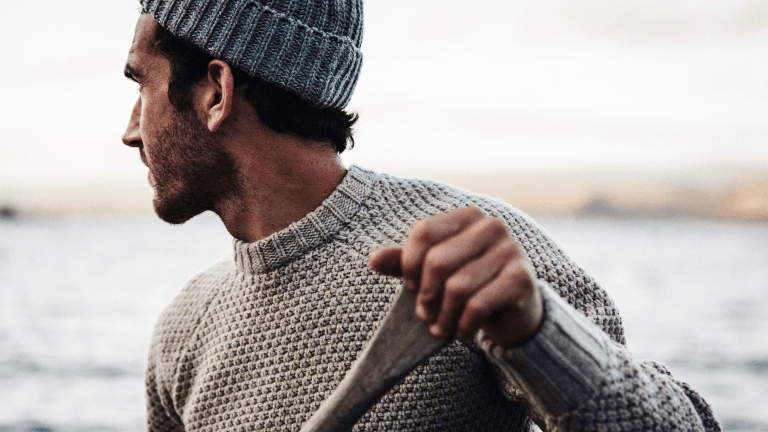 This Wool Sweater Is for Style-Conscious Seafarers
The perpetual conundrum of dressing for cooler weather is keeping warm without bulking up too much or looking like you're making an assault on Everest. Parkas and the like are all well and good in the proper context, but most well-turned out gents know you get the most mileage, sartorially speaking, from a perfect sweater.
Perfection in the kind of apparel that we think of as legacy pieces has been the very successful mission of S.F.-based artisans Taylor Stitch since they first started turning out impeccably made garments several years ago, so it's no surprise they've aced this one as well.
The new Fisherman sweater is a triumph over the elements in 100% Merino wool, which provides a stunning depth and texture without the bulk and naturally boosts the temperature regulation and odor resistance
Cut in a tailored silhouette to dress up or down perfectly, it's constructed using a "fisherman's rib" stitch creating volume, thickness, and stability with just the right amount of stretch. Over an Oxford it's a bit nattier, over a t-shirt, more casual, but always on point.