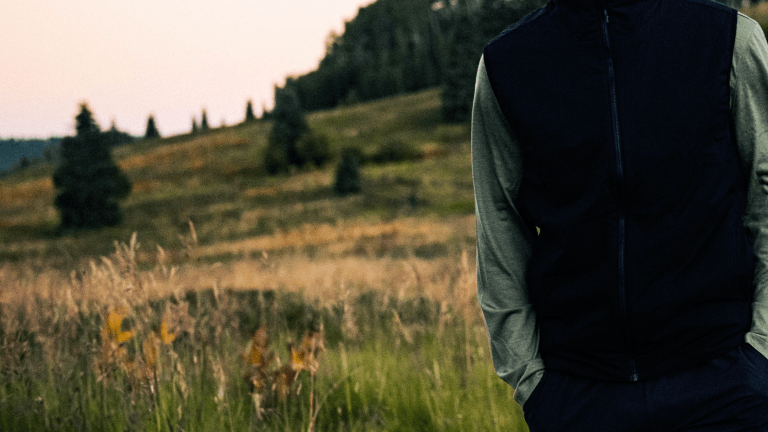 Japenese Insulation Tech is Here to Upgrade Your Vest
On my last ski trip, I decided I wanted to brave the cold for a short run around town after leaving the mountain early. Kitting up, I was presented with two imperfect options.
On one hand, I could go with the insulated jacket I had been wearing under my shell, but I realized this would turn into a sauna before mile two. The other option, my trusted hoodie, might keep the humidity down, but would feel like a t-shirt against the 20 mph wind gusts.
I reluctantly chose the sauna and soon after returning home discovered the Airloft Vest. This high-performance vest from Western Rise promises what I had previously thought impossible: insulation with breathability.
While it's difficult to besmirch conventional down or even fancy microfiber synthetic insulated outerwear, they all have a weak spot. When you start moving, things get stuffy. To build the AirLoft Vest, Western Rise went to Japan's Toray materials manufacturer and employed their cutting edge 40g 3DeFX+ hollow-core insulation. The unique design of Toray's fabric features interwoven spiral structures that trap large amounts of air to insulate without the need for a high-density fabric to trap air. On top of another insulation, the AirLoft's breathable Primeflex Polyester outer would draft like an open window, but here the interior and exterior work in concert with one another to regulate temperature. Unlike my winter run, you stay cool and dry when your body heats up and warmer when you cool down.
Beyond this, both the 3DeFX and Primeflex offer four-way stretch, and the AirLoft Vest received a C6 DWR treatment for dirt, stain, and weather resistance. And finally, it packs down for travel, comes with the Western Rise Lifetime Guarantee, and has an uncomplicated sleek look.
Upgrade your insulated vest game right here.