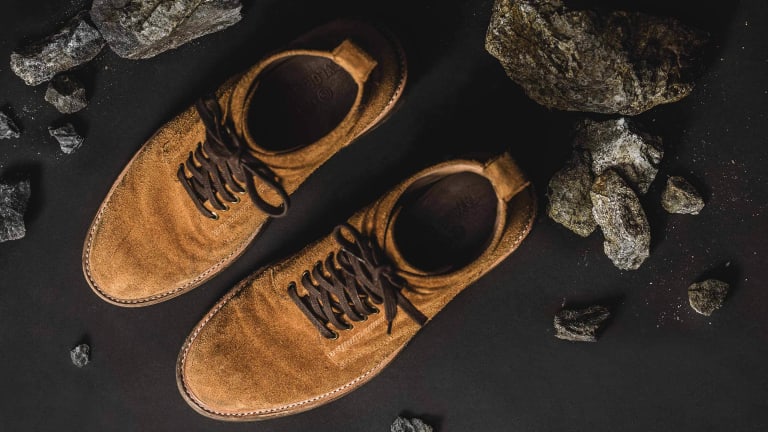 These Waterproof Suede Boots Will See You Through the Worst Weather in Style
Suddenly winter is here with a vengeance, and, just as suddenly, we find our footwear is woefully inadequate – good-looking, sure, but about as useful in the rain and snow as a pair of cardboard Kleenex boxes. And once again it's Taylor Stitch to the rescue.
The S.F.-based men's apparel artisans have just dropped their new Trench Boots in waterproof suede, a footwear fantasy we've long harbored but that has never been perfected until now.
Built, as with all of T.S.'s merch, to last a lot longer than anything else you own and improve steadily with age, they're crafted of responsibly-sourced waterproof suede, and made by hand in León, México, the shoemaking capital of the world.
The color is a rich, deep gold, that won't get wrecked in inclement weather thanks to the high-tech waterproofing. The Vibram lug sole and Goodyear Storm Welt mean these boots can be re-soled as often as needed, allowing them to really go the distance.
As Taylor Stitch notes, this certainly isn't the easiest way to make footwear, "but, like with all our products, we're not interested in easy. We're interested in building for the long haul. So if you're in the market for a pair of boots that can take you from graduation to retirement look no further."
The sweet kicks are now available to pre-order at $298, saving you a nifty $50 off the eventual retail price when they ship in a few month's time.