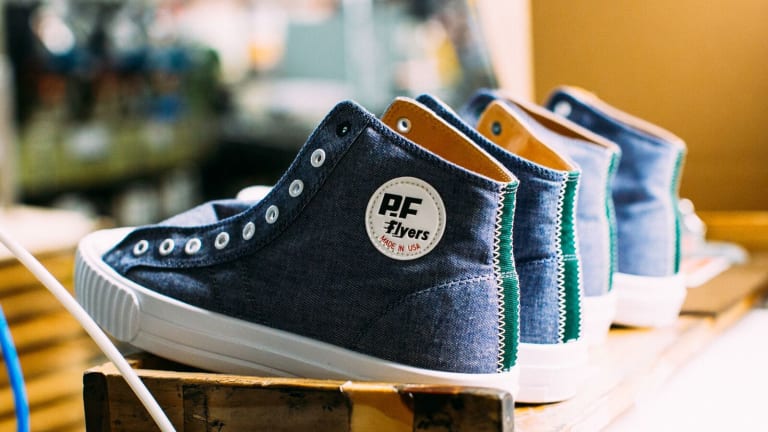 Seeing These Sneakers Get Made Will Make You Want a Pair
USA-made and proud.
Here's a very stylish video that breaks down shirtmaker Gitman Bros. Vintage and footwear brand PF Flyers coming together to create aspecial edition sneaker in an indigo denim fabric.
In addition to conversations with leaders of both companies, it gives you a fascinating look at how PF Flyers are produced in its USA-based factory.
For those with an interest in good style and fine craftsmanship, this is a must-watch.