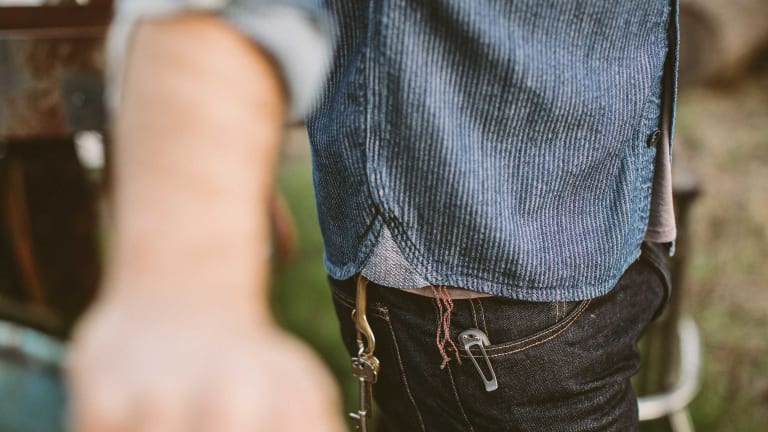 This Utility Shirt Uses Custom Fabric From the Holy Grail of Denim Mills
From the archives.
SF-based apparel company Taylor Stitch has become an online sensation thanks to crowdfunded creations that are both impeccable and affordable. And one of the ways they do it is by sourcing incredible fabrics that have sometimes been out of circulation for decades, dating back to a time before everything got cheap and nasty.
They're nothing less than fabric wizards, as their latest creation attests: the Utility Shirt in Cone Mills Corded Indigo. Those last four words are a tip-off to connoisseurs of vintage goods. The once-mighty Cone Mills was where denim began in America, and the fabric for this shirt is straight from a better era.
Taylor Stitch doesn't do anything by half measures, so they had the corded indigo fabric custom made by Cone's one surviving factory, the historic White Oak plant. And it was painstaking reproduced from the White Oak archives in honor of the factory's 110th anniversary.
Corded indigo hasn't been seen around for decades, so at fist glance, this might look like an actual vintage piece, but closer inspection reveals all of T.S.'s signature upgrades and a fit that's perfectly modern. It not only adds depth and interest but washes well and withstands whatever comes its way.
With a soft, lived-in feel from the get-go and details like powder coated aluminum buttons, it's a steal at $145. The rare fabric is extremely limited, so don't spend too much time daydreaming about all the places you'll wear it....