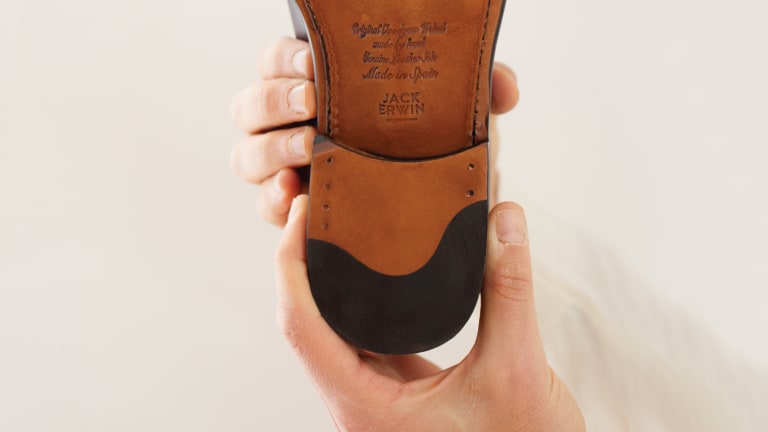 Top Shelf Dress Shoes That Won't Crush Your Bank Account
The best in the game.
You know those two things about shoes every single men's magazine on the planet has said 18,963 times?
Never go cheap on shoes.
They're the first thing women notice.
With that in mind, us guys are stuck combing through department store shelves looking to drop serious cash on nice shoes from the likes of Prada and Gucci. But they're sometimes a bit too flashy, often too hard-hitting on the wallet, and feature a price tag that's severely marked up.
Fortunately, there's a simple online-first solution with the same kind of business model as places like Warby Parker and Everlane – providing an exceptional customer experience while cutting out the middle man and keeping costs for luxury goods as low as possible.
They're called Jack Erwin and we're totally into their stuff.
With looks ranging from a quarter brogue oxford at just $195 to a simple driving loafer for only $95, you're getting about twice the quality for the price.
From a form, function, and style standpoint, these guys are doing great things. If they're not on your radar already, hopefully this post changes that.