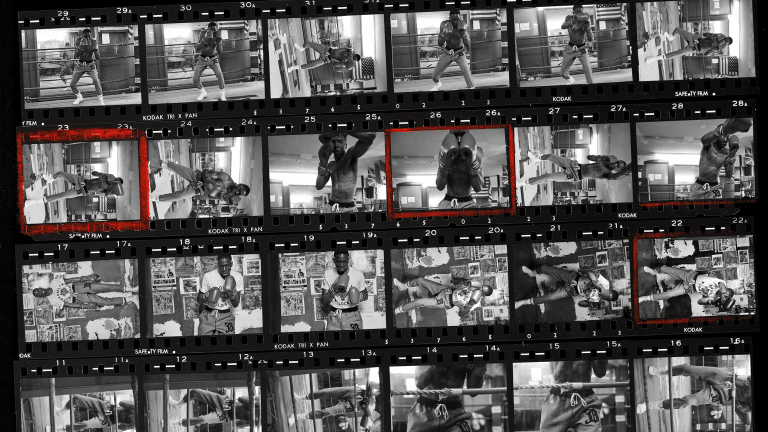 The New Todd Snyder x Brooklyn Circus Collection Packs a Punch
Todd Snyder and Brooklyn Circus designer Ouigi Theodore have just dropped a special edition collaborative collection featuring style essentials influenced by vintage athletic and boxing motifs.
"Boxing is at the center of the African American/Black experience," says Theodore. "It's a platform that has historically brought the best (and worst) of our culture together. That, for me, has always been the attraction to boxing and its role in Black Resistance."
The collection was kicked off after Theodore spotted a picture of Muhammad Ali at "Fighter's Heaven," a legendary boxer's training camp in Deer Lake, Pennsylvania. "When I discovered this image of Ali wearing a sweatshirt, the collection fell into place," he says.