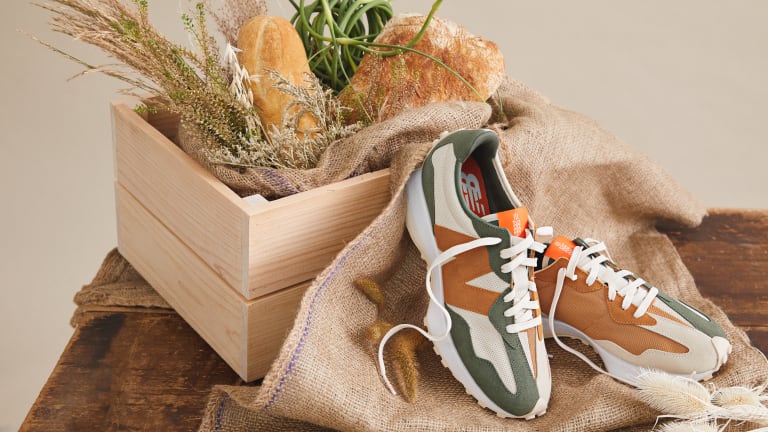 Todd Snyder x New Balance Reveal Farmers Market Edition Sneaker
Todd Snyder and New Balance have just unveiled their latest sneaker collab, which is based on the NB327 and inspired by New York City's greenmarkets.
The sneaker launches in a trio of colorways, each corresponding to a different food group: grains, fruits, and vegetables. It's joined by a corresponding hybrid chore coat/blazer in seersucker.
"We concepted the Farmers Market capsule during lockdown, so the design team and I were reminiscing about, and looking forward to, the experience of walking around a farmers market on a hot summer day," notes Snyder. Shop the looks here.