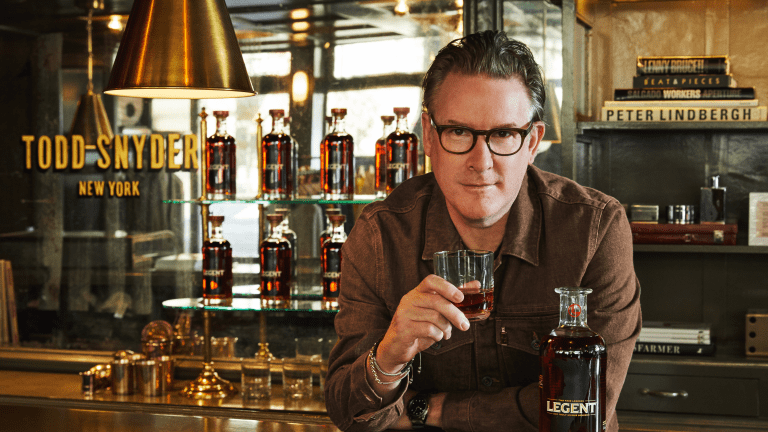 Todd Snyder Links Up With Legent on a Bourbon-Inspired Denim Jacket
New York-based menswear designer Todd Snyder has just unveiled a special edition denim jacket developed in collaboration with bourbon brand Legnet, a relativity new name in the category that melds Kentucky distilling methods (courtesy Fred Noe, Jim Beam Master Distiller) with Japanese blending expertise (courtesy Shinji Fukuyo, Suntory Chief Blender).
The jacket, like the bourbon that inspired it, remixes an American staple with Japanese prowess, opting for hand-selected and whiskey-hued Japanese denim produced on old shuttle looms in Okayama. The result is something with a timeless appeal that's sure to wear handsomely for years. And, of course, you can never go wrong with the T.S. fit.
"I have been traveling back and forth to Japan for decades drawing inspiration from the dynamic people, culture and fashion," says Todd Snyder. "It's been so fascinating to see how American trends have been adapted and re-interpreted in Japan, like denim, and vice versa with Japanese trends in the U.S. I am honored to work alongside Legent to bring to life two cultures through quality craftsmanship."
Available right here, each jacket is numbered by hand and limited to only 100 examples worldwide.