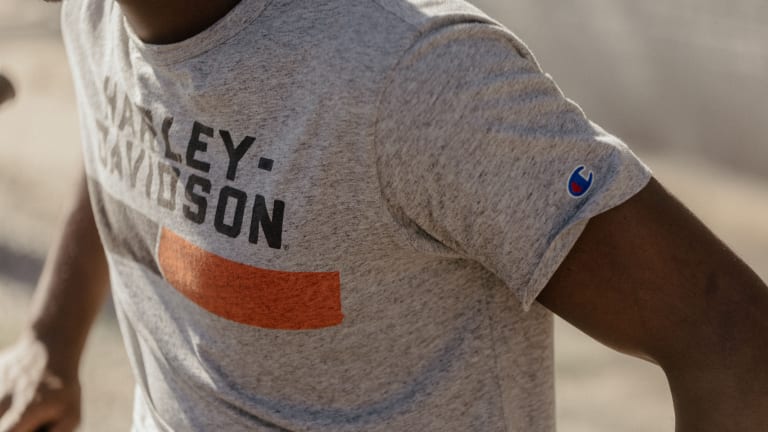 Todd Snyder Teams With Harley-Davidson on Über-Cool Collection
We're not quite sure how Todd Snyder pulled it off.
But for the first time in the history of Harley-Davidson, they allowed an outside designer into the company archives.
The result? One of the coolest collabs in a minute, filled with remade and remixed team jerseys, workwear essentials, and leather jackets with both classic appeal and a rebellious edge.
"Harley launched their first catalog in 1912 to sell parts, accessories, and apparel," says Snyder, "And I was really inspired by the technical gear–racing sweaters that reminded me of vintage football jerseys–and the graphics, some of which were over a century old and others from the 60s and 70s."
The pieces channel the golden age of speed in all the right ways, with standouts being the coveralls in Vintage White and "MDMC" baseball caps with a true retro feel.
The checkered camp collar shirt also brings it and then some. Same with the motorcycle club denim jacket.
All in all, no going wrong in any way. Check out all the options in full right here.