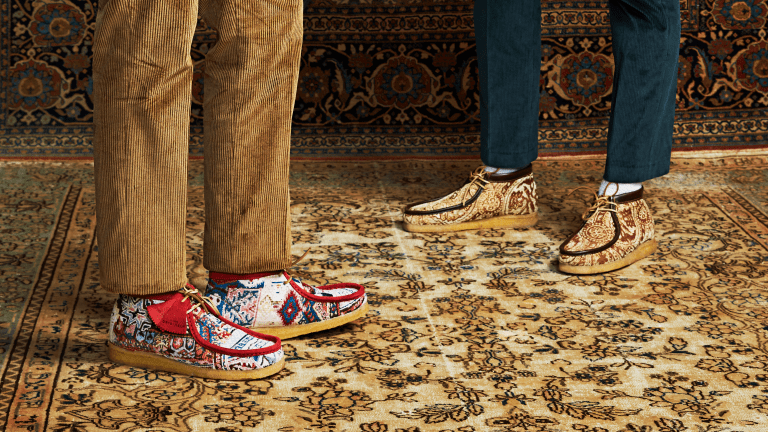 Todd Snyder Unveils Fresh Take on the Clarks Wallabee
New York-based menswear designer Todd Snyder joined forces with heritage shoemaker Clarks on stunning new Wallabee designs that pay homage to Clarks' origins as a rug manufacturer circa the early 1800s.
The special edition pieces are expertly crafted in Italy from a one-of-a-kind upholstery fabric and finished with Clarks' signature crepe sole, which is both durable and comfortable on top of iconic. Luxe details are also everywhere, like suede tonal accents and leather-lined interiors.
A stylish take on a classic silhouette, head here to pick up a pair before they're gone.