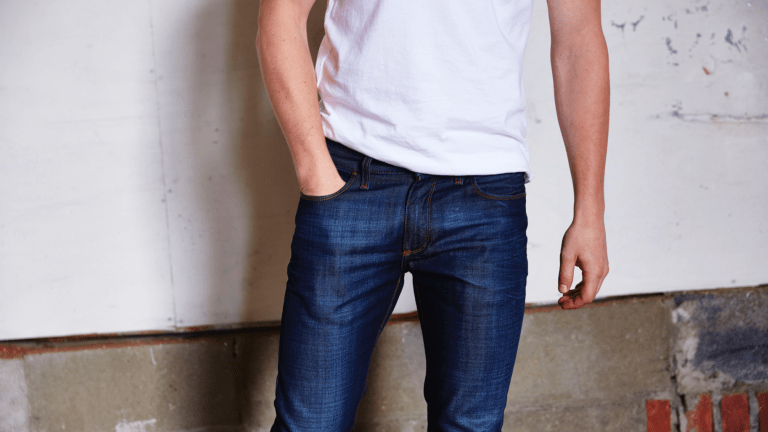 The Warby Parker Of Denim Has Premium Looks At Fair Prices
Consider us sold.
After a test run of the latest looks from upstart Mott & Bow, we're really digging their concept of cutting out the middle man and selling the most quality denim possible at the lowest price they can. Made famous by brands like Warby Parker and Everlane, this online-only direct-to-consumer model is a welcome one and Mott & Bow nails it in most ways.
Their branding and design might not be as spot on as something like Harry's, but once you get past that and try the denim on in person, everything clicks. From a quality perspective, they're as good if not better than anything you could find at a Neiman Marcus.
One thing they do particularly interesting is send two pairs of whatever jeans you order. Your choice on cut (slim, straight, or skinny) or waist size (if you're in between sizes, send both) and you keep the fit that feels more perfect to you. It's kind of a pain to run the box back to the post office, even if it's all pre-paid, but having denim that fits better right when you rip open the package makes it worth it.
Priced at around $108 per pair, these jeans from Mott & Bow are definitely worth a try. Simple, understated, and quality, they're less than half the price as competing pairs in the same ballpark.