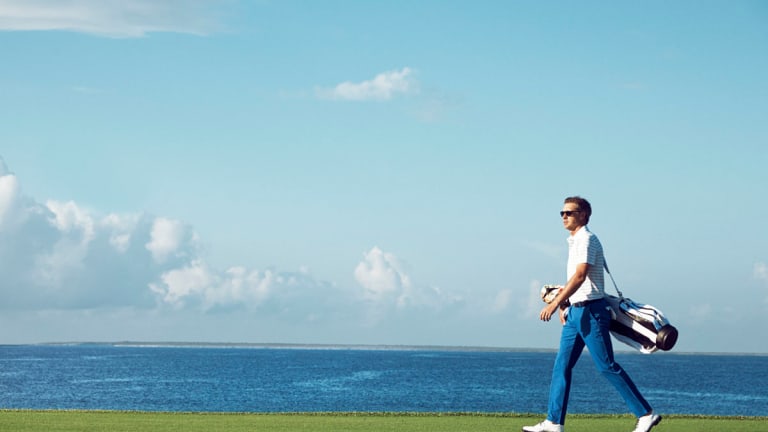 The Perfect Golf Pants Also Happen To Be The Perfect Travel Pants
Double duty.
Stuffing clothes in luggage while traveling, even for the most skilled of jetsetting gentlemen, almost always results in that "bottom of the gym bag" look by the time you make it your destination--wrinkled, gross, and in need of a quick steam or iron.
Fortunately, the Highland Pants by golf apparel company Maide don't have that problem. They're made from 100% polyester that's impossible to wrinkle and always looks sharp. They're breathable and comfortable on the course, but also perfectly suitable for times when you're not teeing it up--mostly thanks to the killer, modern cut that resembles Bonobos' (Maide's brother company) famous chinos
A solid buy for all golfers and frequent flyers, they're available here for $108 each.