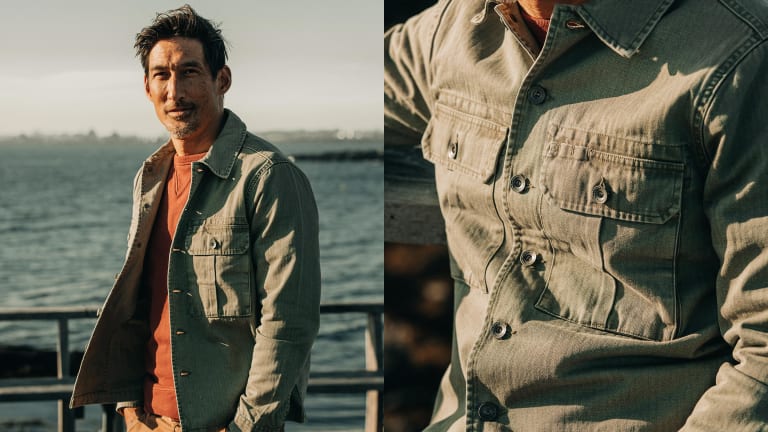 This Military-Inspired Shirt Jacket Is a New Take on Organic Cotton
Occasionally the lads at Taylor Stitch produce a piece so authentic in appearance that it looks like vintage deadstock. But then you go in for a closer peek and it's more like they've reinvented the wheel.
Such is the case with the cool new HBT Jacket, which takes its inspiration from iconic military overshirts that first saw service "in the early days of U.S. involvement in the second World War," after the bombing of Pearl Harbor in 1941.
Then as now, it's a rugged, utility-focused piece that has a nifty flat hem and a handsome herringbone texture, "striking the ideal balance between the substantial shirt and low-profile jacket" and making it an ideal all-seasons layering piece.
The fabric is something the army boys never dreamed of—8.5-oz 100% organic cotton with just the right amount of heft to it, carefully washed to deliver the ultimate soft, inviting "hand."
The standout color of this beauty is a perfect washed olive green, though it's also available in navy blue. And as always Taylor Stitch has nailed the details, including branded tin donut hole buttons and two oversized bellows pockets with reinforced flaps to store the necessities.