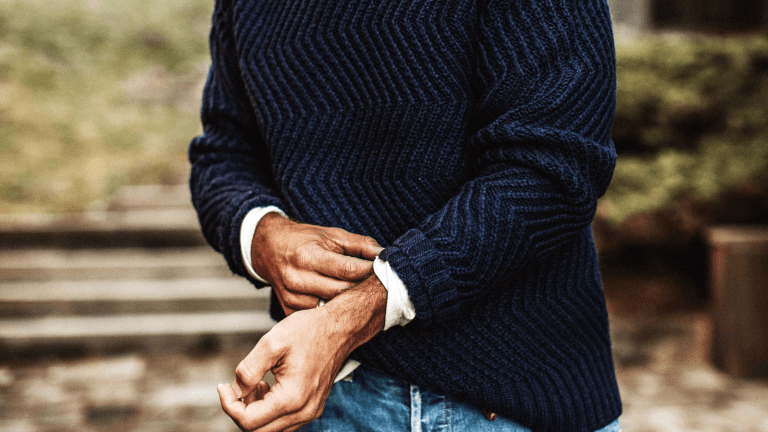 This Wave-Patterned Wool Blend Sweater is Here to See You Through Winter
Now that fall is officially here it's time to turn our thinking towards winter, sartorially speaking — and Taylor Stitch has literally for our back. The S.F.-based apparel artisans have been cooking up all sorts of stylish ways to protect us from the cold, and to kick off here's their newest knit.
The Wave Sweater, now available for discounted pre-order for early December delivery, is an innovative blend of wool, nylon and polyester. It's weighty enough to handle a turn in the weather, but so so heavy as to sacrifice breathability or comfort.
A chunky knit is enhanced by a unique zig-zag pattern and rich navy blue coloring. The custom pattern adds some visual impact and allow you to stand out from the crowd in a subtle manner.
All told the Wave Sweater "evokes the surface of an endless, ever-changing sea" while also being about as cozy as can be, the brand notes. So whether your plans involve seafaring or just sitting in front of the fire, this one's a winner.