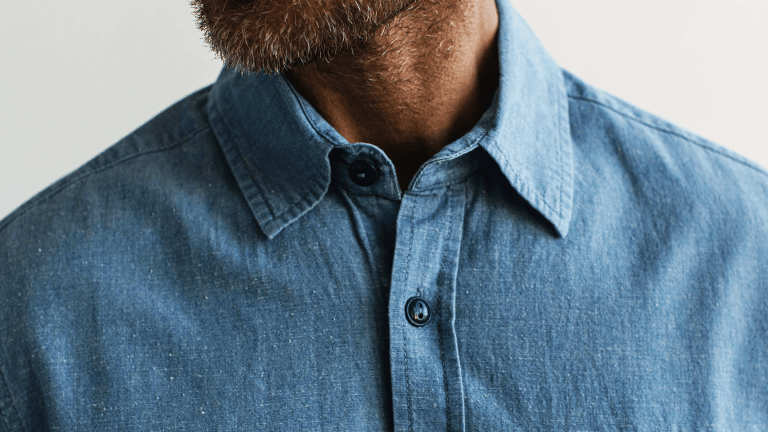 This Miracle Fabric Shirt Is the Future of Chambray
At this point it's starting to look like the Taylor Stitch boys are just showing off. Having reinvented nearly every iconic item of menswear with some innovative flourish no one saw coming, the S.F.-based apparel artisans are somehow still at it.
Case in point: their latest creation, the Cash Shirt in Washed Hemp Chambray. When the Cash was initially launched in selvage denim, we grooved on its combination of classic good looks and impeccable construction.
Now the T.S. crew has gone and remade it in one of their miracle fabrics—an organic cotton and hemp blend. The hemp gives the Cash superior strength, body and abrasion resistance, backing up the organic cotton's softness and structure. Their production methods meanwhile save tons of water and don't use any nasty chemicals.
The hemp fibers they employ are also a little more coarse and uneven than usual, giving this chambray stunner a "wonderful, neppy texture," while the whole thing's been thoroughly washed for total softness.
A flap front chest pocket, pen slot, selvedge side-seam gusset, and cats-eye buttons all fly the work shirt flag, but Taylor Stitch has slimmed up the body a bit and raised the armhole for a more tailored fit to make this one even more of a must-have.
If only Steve McQueen were alive to wear it....