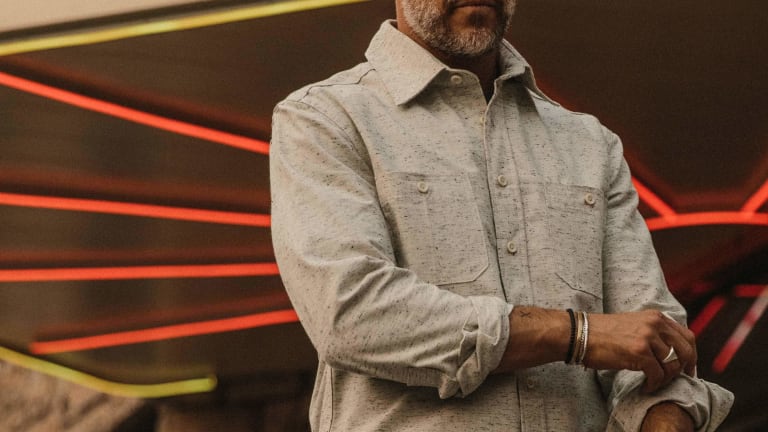 The Casual Button Up Gets a Japanese Cotton Upgrade
There comes a time in every man's life when he has to take a long look at his graphic tee collection. It's at this time when buttons no longer seem cumbersome or collars scratchy. Caring is in, but the only other option is that starched Oxford hanging in the corner of the closet. Years later, with the fundamentals in place, a more nuanced evolution begins. That's when something just like the Utility Shirt comes in.
This button-up shirt from Taylor Stich is a masterclass of casual cool. It's both nonchalant and serious. A shirt built for work on the weekends and trips around town. The 6.5-oz. Kuroki mills cotton has a subtle melange texture that blends white and black with protruding fibers the soften white into a cream. It's tailored to look great tucked in or out and wears their signature California collar which is crafted to look great undone. The dual button-through chest pockets, meanwhile, are made to hang a pen and lend usefulness to the Utility Shirt.
This isn't just a beauty pageant though, rugged double-needle construction, bar-tacks, and double-stitched buttons and buttonholes ensure that this piece will last as long as your first musty oxford did even though you'll wear it infinitely more.
The Utility Shirt is a daily driver—versatility, effortless style, and durability all built in the USA. Get yours today here.