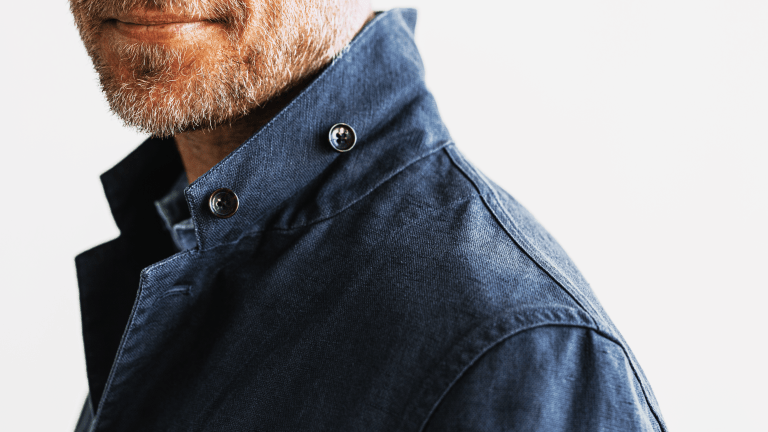 Score Taylor Stitch's Cool New Gibson Travel Suit for Just $376
Comfortable. Stylish. Affordable. Built to last. Words that don't usually appear together in the description of a single garment, much less an entire suit. But we'd expect no less from Taylor Stitch, the S.F.-based apparel artisans who have been steadily wrecking preconceived notions about menswear in the best of ways.
Their new Gibson Suit, consisting of a jacket and trousers made of a linen-dominant organic cotton blend, is designed for spring weather and ease of travel. The linen gives it texture and heft while the cotton prevents the fabric from wrinkling, so you can pull it out from the bottom of your suitcase and wear it out to dinner in minutes flat.
The unlined jacket features five strategically-placed pockets, two of which have secure zippers for your wallet, phone, and passport, as well as a stylish detachable throat latch "for when the going gets chilly."
The trousers meanwhile, cut in a slim-straight fit, feature custom map pocketing and dark horn buttons. Both are available in either grey and navy. And the whole thing is machine washable, meaning you never have to deal with the time, expense and inconvenience of taking it to the dry cleaner.
Best of all, thanks to the brand's crowdfunding model, you can pre-order both pieces at a discount which brings the suit in at an impossible $376. So basically you can't afford not to order one in each color.