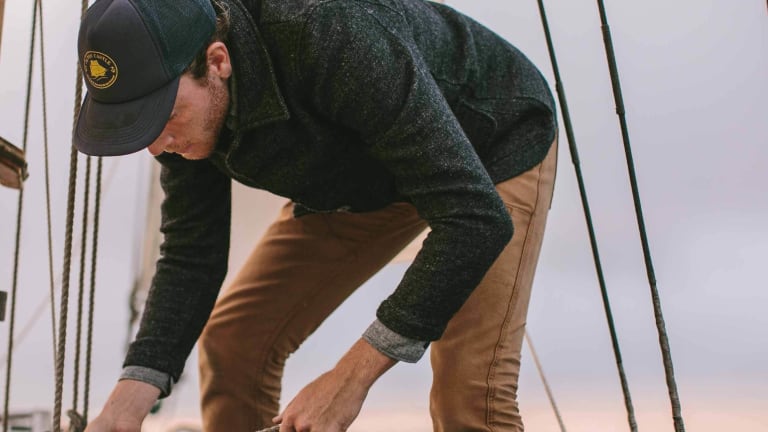 Taylor Stitch's Submariner Jacket is the Rolex of Outerwear
Unless you live in Southern California, you're probably freezing your rear end off right about now. But never fear, our friends at S.F.-based clothing label Taylor Stitch have got a new way to keep you warm and looking good.
The Submariner Jacket, in a custom-milled heavyweight 18 oz. wool mixed with a dash of linen from Italy to give it a cool texture and "hand" that elevates it above other vintage-inspired garments, is similar to the iconic Rolex watch of the same name in that it's stylish, extremely versatile, and ruggedly elegant.
This is the apparel artisans' upgraded adaptation of a classic Navy-issue jacket, precursor to the peacoat, complete with hand warming pockets and custom Taylor Stitch anchor buttons.
The bespoke warming wool blend can handle inclement weather with aplomb, as it can absorb twice its weight in water before reaching its saturation point, ideal for a rainy day at sea or a snowy day in, um, Florida.
As long as the weather continues its schizophrenic act, pieces like this will remain essential, and of course like all Taylor Stitch items, it'll only get better with age.