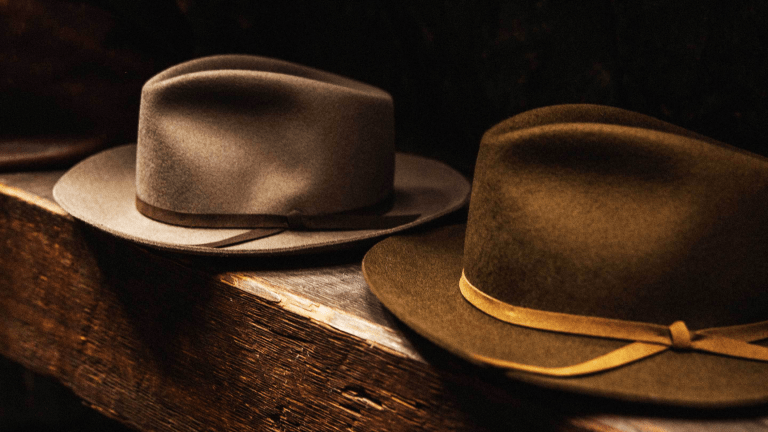 These Crushable Wool Felt Fedoras Really Go the Distance
The other day we clued you in on the cool new collab between Taylor Stitch and Stetson, two bastions of classic American style. In addition to the jeans we enthused about the other day the two brands have debuted one of the best-looking hats we've seen in recent years, a crushable wool felt fedora with a hint of western flair in homage to Stetson's roots.
Designed to be an "effortlessly handsome tribute to the thrill of the open road," the Packable Road Warrior as it's known is "perfect when you're not sure what lies beyond the next exit—maybe you'll push through until the morning, but if some tantalizing detour gets the best of you, you'll be well-outfitted."
The hard-wearing crushable wool felt is soft enough so it's easy to pack and just as quick to spring back to life when you're ready to set it at a rakish angle and get to adventuring. It's DNA is derived from Stetson's iconic Stratoliner silhouette, but the apparel artisans at Taylor Stitch have of course given it their own spin.
That means two custom colors, Mushroom and Mahogany, and details including a water repellent treatment, suede hatband, and a silk lining with an exclusive Taylor Stitch x Stetson gold stamp. Made it Texas, it's ideal for both seasoned hat-wearers and those just getting into the lid game.