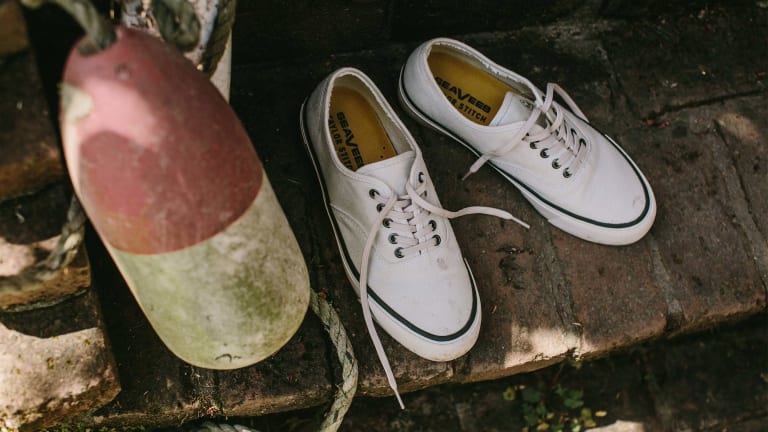 These 'Boss Duck' Beauts Are the Kicks You Never Knew You Needed
Back in 2019 when Taylor Stitch first debuted Boss Duck, their major upgrade of the classic cotton canvas that has served American working men well for many decades, it was a sartorial gift from the gods. Since then the S.F.-based apparel artisans have used it in various items from jeans to jackets, but this season we're seeing something new.
It turns out the uses for Boss Duck, a custom-made blend of hemp, organic cotton, recycled polyester, and a touch of Spandex, are nearly infinite. So it's time to usher in some perfectly fitting footwear.
Boss Duck, as the brand notes, offers superior comfort and sustainability in a seriously sturdy package that wears to perfection, so it's a win-win, especially as their new range of sneakers come with a recycled rubber outsole.
The Sano slip-on and Vista sneaker, as the new kicks are known, were created in collaboration with A-list retro sneaker brand SeaVees, so you can be confident these are going to look and feel great.
The classic lace-up Vista style comes in Natural and Gold, while the slip-on Sano comes in Gold, and Rust. Reserve a pair or two now and you'll save some serious coin—which can be spent on all the fun things you're gonna do in them this summer.