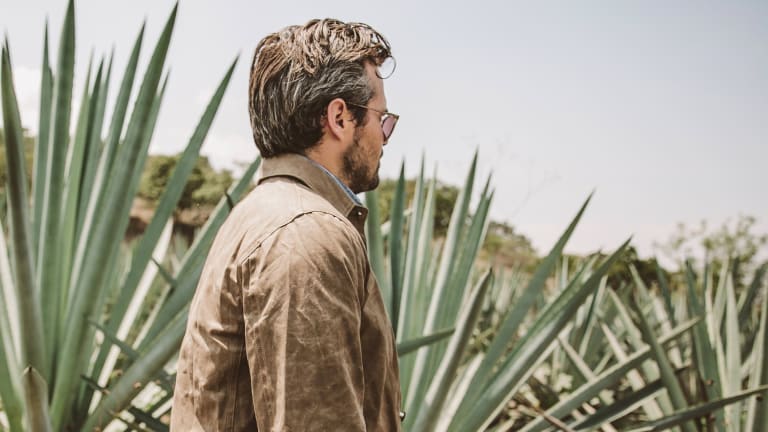 This Dashing, Durable, and Perfectly Tailored Jacket Is Finished With Real Beeswax
Nature's own.
S.F.-based apparel aces Taylor Stitch have a simple modus operandi: they design new products; customers crowdfund them and save 20%; they're delivered when seasonally appropriate, and the planet gets hit with less waste. Oh, and one more thing – the products are goddamn gorgeous.
The latest case in point: TS's new Project Jacket, a field coat refined to rugged perfection, with a custom beeswax finished canvas that's unlike anything you've seen before. And it's sustainably harvested beeswax to boot.
They developed the bespoke fabric – the first of its kind – for the vintage workwear and hunting-inspired piece with Halley Stevensons, Scotland-based experts in waxed goods since 1864. The beeswax makes it weatherproof and durable as hell, and Taylor Stitch's craftsmen have really fine tuned the fit.
Like all of TS' beautifully made pieces, the Project Jacket is made by hand in California, assuring a lifetime of use. It has a vintage feel from the get-go and will just get better with age, and comes in two great colors, Field Tan and Olive, with custom antique copper buttons.
You don't even need a project to wear it, you just need sense, style, and good taste....