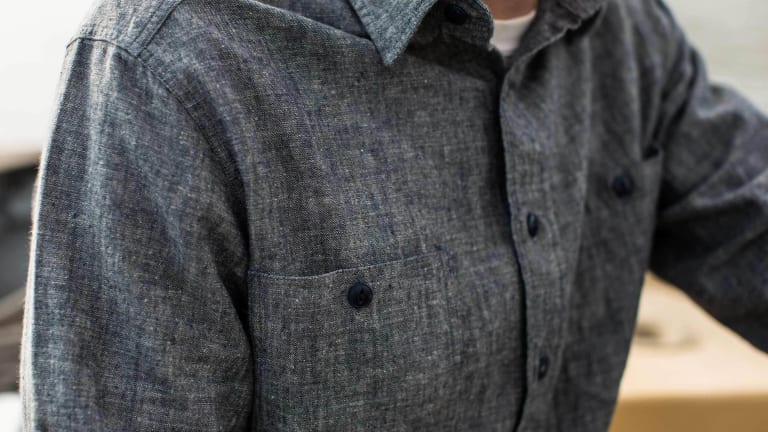 Taylor Stitch's Hemp Chambray Shirts Will Get You High, Sartorially Speaking
Smoke free.
San Francisco's Taylor Stitch has mounted a sartorial assault on all the dubious ways we've been forced into shoddy dressing thanks to the plethora of poor quality, overpriced clothing offered by traditional retailers.
Coupled with brilliantly simple, elegant designs is a no-holds-barred approach to innovation where fabrics are concerned. Rather than just use what's already available, and usually second-rate, Taylor Stitch creates its own beautiful custom-milled material to ensure its garments are the very best of their kind.
We've seen it with beeswaxed canvas, water-resistant nylon, and buttery soft leather, and now they've rewritten the rules on one of the most enduringly appealing fabrics in menswear, chambray.
To make its new California shirts the company developed a new organic cotton blended with hemp that's as beautiful as it is practical. The addition of hemp, one of the toughest fibers on the planet, is no gimmick either.
The hemp gives the shirt superior strength, body and abrasion resistance, backing up the organic cotton's softness and structure. To top it off their production methods save tons of water and don't use any chemicals or pesticides.
With the perfect tailored fit available in classic blue or an autumnal brown – the color Esquire just dubbed the season's must-have – as always you can save significant cash by pre-ordering now which cuts costs and keeps prices reasonable.