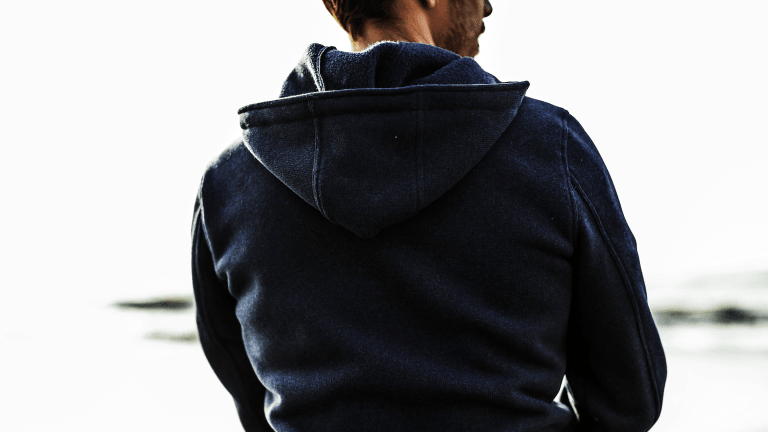 This Cozy Heathered Hoodie Is a Tribute to Big Sur
If you're like us you've got a somewhat irrational aversion to polyester dating from the days when it stood for all that was wrong with men's clothing. As we've noted however the apparel artisans at Taylor Stitch have not only revived polyester but made it better than ever, harking back to the days when it was hailed as a miracle fabric.
The latest example: a new version of their beloved Big Sur Hoodie, rendered in a recycled polyester knit in a heathered finish that's mission-critical. Recycled polyester retains traditional polyester's impressive insulating properties, water resistance, and durability, but requires 30-50% less energy to produce, and of course, relies exclusively on recycled materials.
To overhaul the new Big Sur, Taylor Stitch added a three-piece drawstring hood, side hand-warmer pockets, custom antique brass snaps, and a two-way zipper to create a garment that's "just as comfortable as the original but even more versatile."
The name reflects Big Sur's notoriously fickle weather, which requires an all-purpose layer like this hoodie. "Zip it up and throw on the hood if the skies are grey," the T.S. crew counsels, "or wear it open to enjoy that famous coastal breeze whenever the sun is shining." Sounds like a recipe for perfection to us.