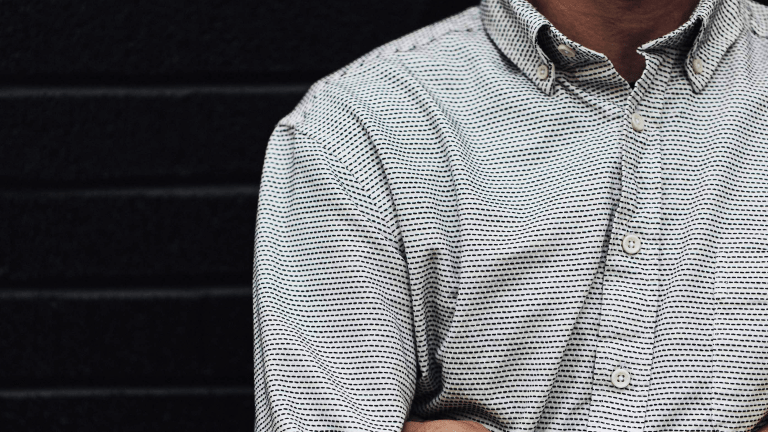 This Organic Cotton Reverse Jacquard Shirt is the Essence of Understated Elegance
When you're ready to level up sartorially speaking, jacquard is a term you'll want to get familiar with. A signature of the world's best-dressed gents since France's Joseph Marie Jacquard pioneered the process in 1804, it's a highly textured fabric with patterns that are woven rather than printed for a much more textured look and feel.
Obviously, something the apparel artisans at Taylor Stitch could do wonders with – and so they have, in the form of their new Jack shirt in reverse jacquard. Because of course they never go the expected route, for this stunning shirt they use the even more strikingly-textured flip-side of specially created jacquard weave organic cotton.
"Understated, but never uninteresting, this iteration of The Jack has to be seen — and touched — to be fully appreciated," the brand notes. Soft, sturdy and sustainably manufactured, it's initially available in classic white with black dots, and is ideal for wearing under a jacket or on its own.