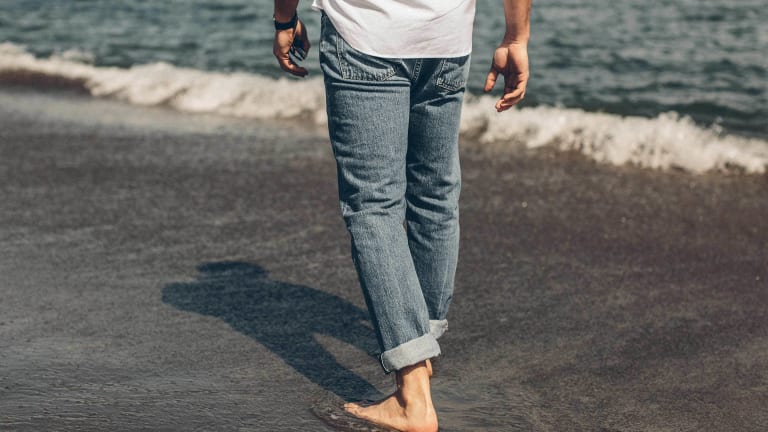 Taylor Stitch's New 24 Month Wash Jeans Are Rare Denim Indeed
Last year the legendary Cone Mills factory in North Carolina, the last selvage denim mill – indeed, any denim mill – in the United States, closed up shop for good. But the apparel artisans at Taylor Stitch had the foresight to buy up as much of their legacy denim as possible.
Which is not to say that supplies aren't strictly limited, and once they're gone, they're gone for good. But meanwhile, the brand is running up some suitably iconic pieces including two new versions of epic stonewashed jeans in an amazing new finish.
The Slim Jean and Democratic Jean both in 24 Month Wash have a broken-in look and feel that would usually take two years of hard-worn wear and fading to achieve, hence the name. Granted they're more Steve Jobs than Steve McQueen, but that just makes them extra versatile.
Cone still makes denim overseas but the U.S. made stuff is an endangered species to say the least. The Slim Jean is narrower through the thigh and lower leg with a medium rise that looks utterly contemporary despite the retro wash. And the Democratic model is a more forgiving fit, with both proudly made in California.
Pre-order now and know that you are getting something truly precious, sartorially speaking....