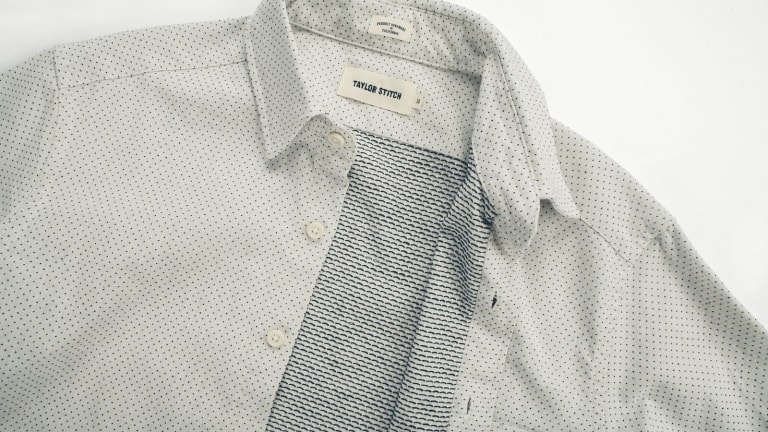 This Shirt Was Created By The Earliest Form Of Computer Programming
Sponsored by Taylor Stitch.
So, this Taylor Stitch shirt is made from something called "Jacquard woven fabric." But what's that?
Basically, it's a type of textile created from an intricate looming process, programmed to raise each weft thread independently of the other threads. The procedure dates back to 1801.
Interestingly enough, IBM called Jacquard looms "the earliest form of computer programming." Pretty cool.
What's great about Jacquard woven fabric is the various layers it adds to a shirt. This one has blue indigo weft threads that display prominently inside the shirt, where you can even see creation of the blue dots on the exterior by examining the inside.
It's also pre-shrunk, incredibly soft, and features a tailored fit, high armhole, locked stitched buttons, single needle french seam construction, genuine unbreakable Japanese urea buttons, and no pleats for easy ironing & clean lines. On top of it all, it's proudly made in the USA.
Priced now at $108, snagging one of these comes highly advised.