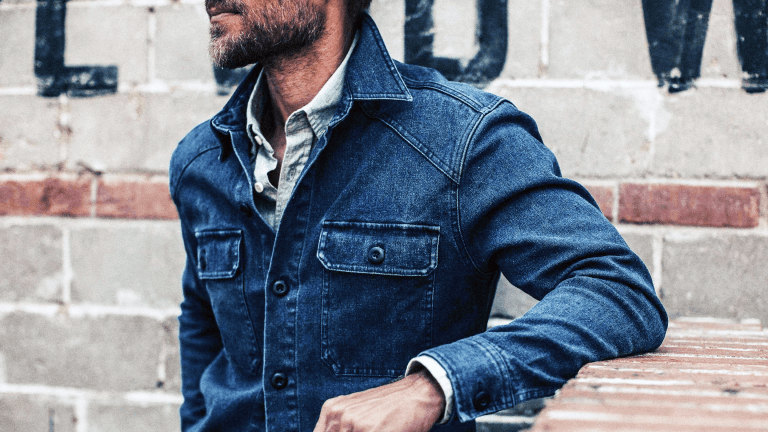 Taylor Stitch's 'Boss Duck' is Back in This Badass Work Shirt
This past summer we told you about the latest Taylor Stitch apparel innovation, a new fabric called "boss duck." A blend of hemp, organic cotton, and recycled polyester, it's an innovative upgrade of the classic cotton canvas that has served American workingmen well for many decades.
Now the S.F.-based brand has come out with its second cool product employing the wonder fabric, dubbed the Shop Shirt. It's the latest item in Taylor Stitch's awesome new collaboration with iconic American outfitter Stetson, and it's a "real workhorse," they note, "built to survive a full day plus overtime, but so sharp you won't want to take it off come quittin' time."
While there's a western influence, it's a versatile utility-style shirt that will look good on any endeavor, and its deep indigo color and light stonewash lends it an easy elegance and a broken-in feel from day one.
"We worked around the clock to concoct a uniquely resilient material that's ultra-comfortable and responsibly built—without sacrificing a modicum of durability," T.S. notes. "We stress-tested this stuff to the moon and back, and we have yet to find its breaking point. Now it's your turn."