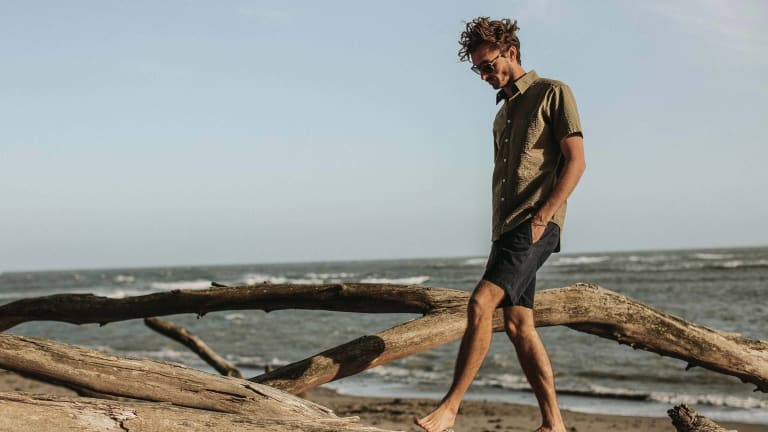 This Army Green Organic Cotton Seersucker Shirt Will Make Summer Last Forever
San Francisco-based style gurus Taylor Stitch set out to challenge the way the clothing industry operates. And indeed the way they "source, sew and sell" their mission-critical menswear defies perceived wisdom and wins them fans around the world.
Their latest offering, the short sleeve California shirt in army green seersucker, is a perfect example. Recognizing that seersucker is an essential summer staple they went about putting their own stamp on it as usual.
That involved using 4-oz. organic cotton that wears to perfection and doesn't use the usual nasty chemicals; a touch of stretch for a perfect fit; and a custom army green color to prove that not all seersucker has to make you look like an East Coast bro on vacation.
When done right, seersucker is "literally a breath of fresh air," as they put it. The weave's light and airy quality "makes for a fabric that lays away from the skin, allowing for greater air circulation when your body needs it most." Add to that the fact that "it doesn't need ironing 'cause it's going to wrinkle no matter what," and you have a fabric "perfectly situated for any place you live or travel where the sun reigns supreme."
Pick it up today for just $98. Persols, as shown here, optional but encouraged. Cool and breezy relief awaits....