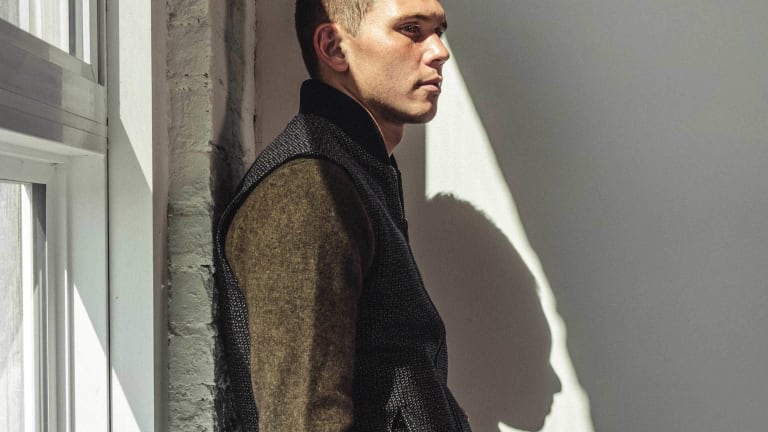 Taylor Stitch Brings Back 'Beach Cloth' to Beat the Off-Season Blues
When Taylor Stitch originally introduced us to their version of Beach Cloth, a virgin wool, cotton and nylon blend based on a now-extinct wardrobe staple from the early 20th century that's famously impenetrable to wind or rain, it was in a classic trucker jacket silhouette.
It, of course, sold out long ago, but the SF-based apparel artisans have just reintroduced it in two cool new cuts, a vest and a parka, available now for pre-order to arrive in January just when you'll need them most.
Beach Cloth was "especially popular among outdoorsy types and those who worked with their hands" in its original incarnation, and in Taylor Stitch's hands, both its performance and style have been upgraded.
The outer shell is a hearty ridged "seed" stitch which gives it beautiful heft and texture, while the blanket-striped liner is a nod to vintage workwear. The proprietary fabric is designed for decades of softness and resilience, enhanced with multiple pockets, two-way zippers, and a hood on the Winslow Parka version for added coverage.
The tailored fit of both the reversible vest and the perfect parka benefit from the custom blend because nylon is a "miracle fiber" when mixed with wool, not only adding warmth but making the garment softer while "adding loft and strength to the fibers" for a cold-weather essential that will "keep it's fit season after season, year after year."