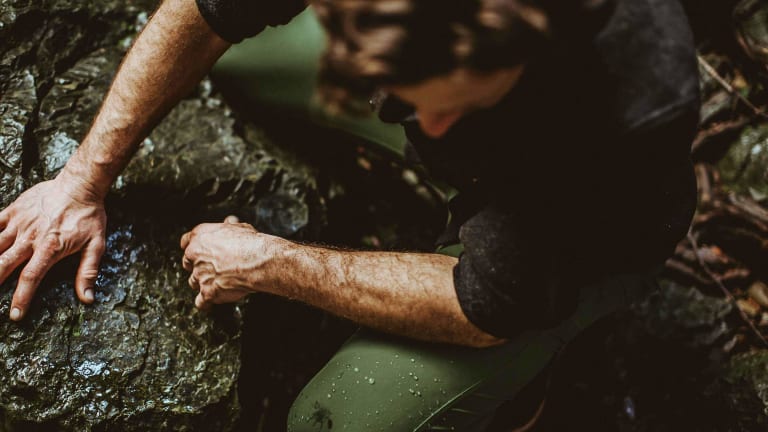 The Perfect Alpine Pants for Adventurous Men of Style
The men's clothing maestros at Taylor Stitch have already demonstrated utter mastery of vintage-inspired methods and fabrics that have resulted in heirloom quality garments we'll be wearing for years to come. They aren't only capable of going retro, however.
Their latest creation, the Alpine Pant, is a state-of-the-art marvel of apparel design. Their most technical design yet, the pants are perfectly flexible, abrasion-resistant, and water-repellent, i.e. able to handle anything your adventurous lifestyle can offer up, from hiking to bar spills.
The unique four-way stretch nylon blend, including 48% recycled nylon, makes for a "burly yet lightweight" garment that's environmentally responsible, ridiculously comfortable, and eminently capable of getting the job done.
Of course, they have all of the company's signature details and hardware, but the best thing about them is that they don't look like stretch pants – they're cut with the same fit and style as TS's excellent chinos, so only you have to know how high tech they are.
Available for pre-order in Moss Green and Charcoal, these are adventurous essentials for all seasons. Amen.