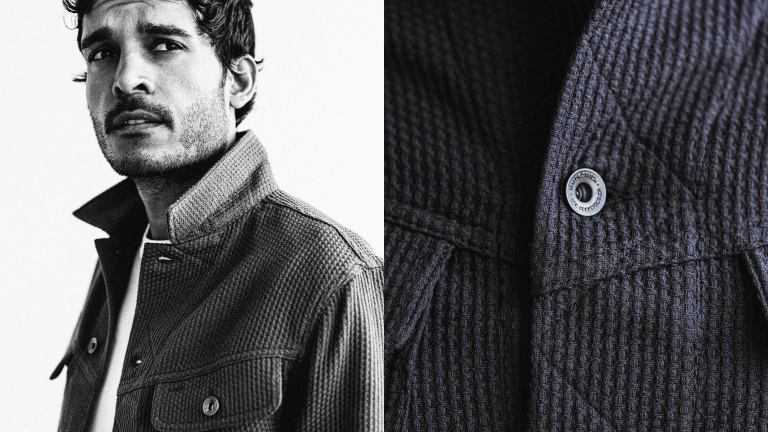 Taylor Stitch Just Went 99% Organic – And Here's Why It Matters
Regular Airows readers are well aware that Taylor Stitch is one of our favorite menswear brands, bar none. This has as much to do with their great style as the responsible way in which they produce their threads. A pioneer in the use of organic and recycled materials, the S.F.-based brand has now achieved the incredible feat of using 99% organic cotton, making one of the world's most sustainable clothing brands.
They could actually reasonably claim 100%, but the final 1% variance to accommodates use of already existing deadstock/recycled fabrics, because, hey, that's even more responsible.
So why should it matter to you?
Well, one of the first things Taylor Stitch learned when they started the brand was that "conventionally grown cotton—the primary material in the vast majority of clothing—is shockingly taxing on the environment. In the short term, it's easier and cheaper to grow, but it also comes at an astoundingly high environmental cost in the long term," with devastating consequences for the planet we live on.
"Conventionally grown cotton wastes an absurd amount of water, relies on toxic chemicals and pesticides that contaminate our soil, air, and water, and releases jaw-dropping amounts of greenhouse gases into the atmosphere—by one estimate, 165 million tons per year," the brand notes.
Making the transition to organic meant re-inventing the wheel, sartorially speaking. "We pushed the limits with fabric partners and found new ones when needed," Taylor Stitch notes. "We collaborated with our entire supply chain to innovate and rethink how we approach fabric development and production."
The brand worked directly with historian U.K. mill Halley Stevensons to develop their first-ever organic waxed canvas, and then went a step further, partnering with one of the largest denim producers in the world, Isko, to create their first-ever organic selvage denim last year.
"It's been a hustle and we didn't do it out of convenience, improved costs, ease of production or ready access," says Luke Mcalpine, Taylor Stitch's Partnerships Director. "We did it because organic cotton is a more responsible fiber and reduces our environmental impact—it's as simple as that."
That also extends to the labor involved. "Certified organic products are also held to a high standard when it comes to ethical conditions for workers," the brand notes. "That translates to regulated wages and hours and strict rules against child labor."
This is why we can say with full confidence that looking good is every bit as important as feeling good and doing good when you get dressed every day—the Taylor Stitch way.