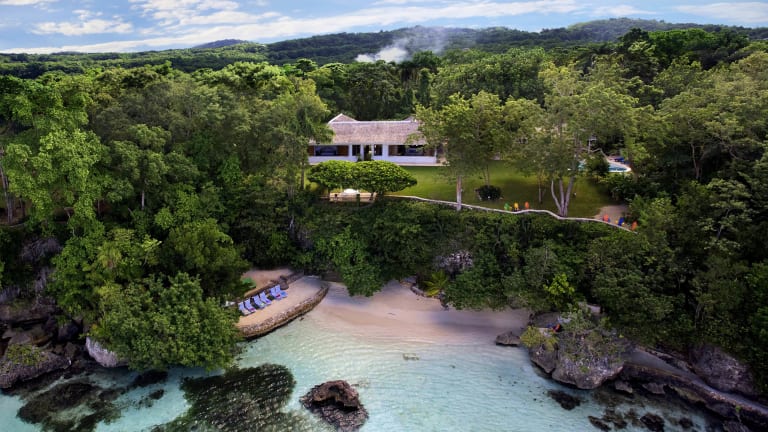 Sunspel & GoldenEye Teamed Up For A Bond-Worthy Polo Shirt
A bulletproof look.
Luxury clothing brand Sunspel has a long relationship with James Bond thanks to 007-creator Ian Fleming being a fan of their garb himself. Daniel Craig wears a navy blue Sunspel polo shirt during iconic scenes in Casino Royale and in 2012 they recreated the swim shorts worn by Sean Connery in Thunderball, so a collaboration between GoldenEye (resort famously founded by Fleming himself) and Sunspel is as natural and fitting as something can be.
The joint effort polo shirt they developed pays homage to the infamous spy series, is made from 100% Egyptian cotton, and comes clad with a subtle GoldenEye logo. You can't get much more spy-status than this.