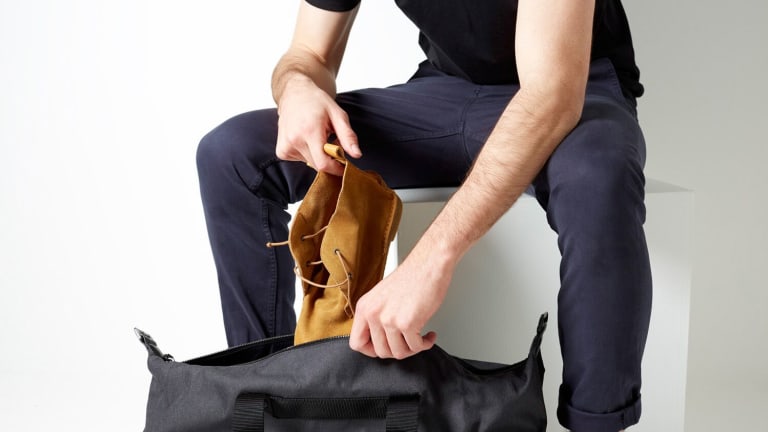 10 Types of Shoes Every Man Needs to Own
A lifetime of looking good.
There's something a bit naff about a man with too many pairs of shoes; on the other hand, end up with too few and you'll find yourself inappropriately dressed from the ankle down on a number of occasions. The magic number? 10 for the so-called responsible adult with an actual job. And these are the ones:
There are many imitators; Tod's still makes the very best, known as the Gommino. Simply put, sprezzatura for days.
Common Projects created this contemporary icon, the perfect blend of streetwear and savoir faire. Keep 'em clean but not sparkling.
This military-inspired semi-dressy boot has gone through multiple incarnations; this sleek leather version has just the right amount of attitude.
To keep this style from looking hackneyed kick it up a notch with rich, soft suede in the perfect shade of grey. Boat not required.
Another classic shoe that needs a suede upgrade, from up-and-coming label Officine Creative in this case. Pennies not required.
Cross the common work boot with the much more on-point hiking boot and you get this beauty from Diemme. Whether you actually go to work is your business.
Lightweight, super-adaptable, stylish and affordable: Hobes has reinvented the desert boot using Italian leather and some genius craftsmanship.
SeaVees is one of the great American style-meets-small business success stories, thanks to Steven Tiller, who has revived the classic brand and then some.
You should have at least one "screw you" shoe to show you're not some robotic conformist just because you take a meeting now and then. Leave it to Gucci to get it right.
Black tie affairs may be the most formal of occasions, but you can be perfectly correct in these rakish slips while looking like you're en route to a much sexier soirée.