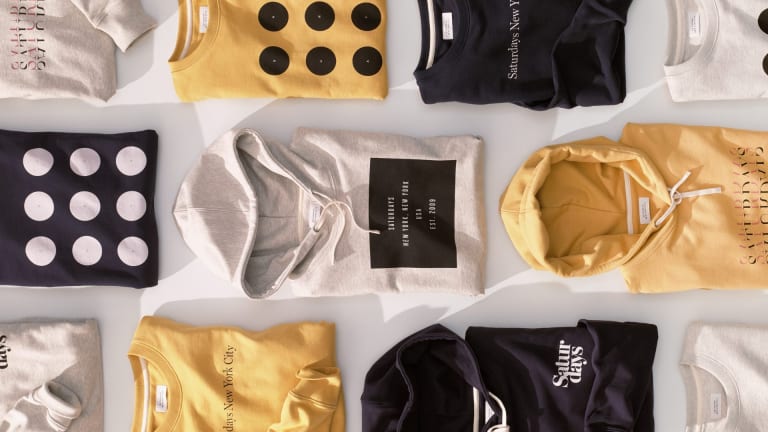 Saturdays NYC Launches Pre-Fall 18 Collection
Saturdays NYC continues to impress us with their elevated menswear essentials that innovate and excite while never being too much. Case in point: the just-dropped Pre-Fall 18 collection, which takes inspiration from the nouveau riche style of South America's notorious hustlers from the '70s and '80s.
Despite the likes of aggressively designed camp collared shirts and velvet polos, nothing is too fashiony. It's the perfect antidote for those who feel slightly bored by the classics but don't want to look like Jared Leto at a red carpet event.
The entire collection is available now on SaturdaysNYC.com and worth checking out in full.