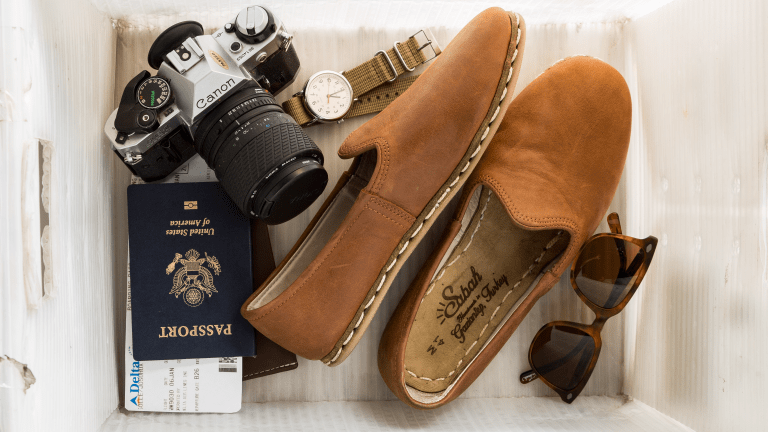 The Espadrille Alterantive You Didn't Know You Needed
Cut and sewn entirely by hand in an 800-year-old Turkish bazaar, Sabah's modern spin on the classic Turkish slipper hits all the right notes.
Perfect for sunny days by the pool or traveling on-the-go, these are a particularly solid alternative to espadrilles or (God forbid) flip-flops. The upper is made from a durable leather that's stitched to the rubber soles with one continuous waxed cotton thread for durable construction and lifelong resoleability.
If you want to be the coolest guy on your next getaway, consider a pair. They come in a handful of different colorways and will only get softer over time.