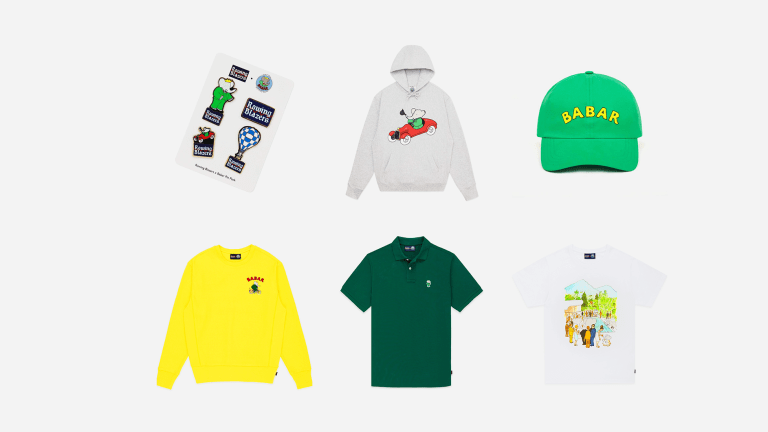 Rowing Blazers x Babar the Elephant Drop New Capsule
Rowing Blazers has linked up with Babar the Elephant on a new collaboration that celebrates the 90th anniversary of the iconic French character.
The collection ranges from polo shirts to headwear to crewneck sweatshirts, each clad with an original illustration taken from the original books by Jean de Brunhoff and his son, Laurent de Brunhoff.
"Babar has always been one of my favorite characters in all of literature. He's stylish, kind, worldly — all the things I aspired to be when I was growing up," says Rowing Blazers founder Jack Carlson. "When we launched our collaboration with Babar this past winter, it was one of my favorite things Rowing Blazers has ever done, and I was so thrilled to see how well it resonated with our community. But the world of Babar is so rich, and we only scratched the surface."
Check out the entire collection right here.