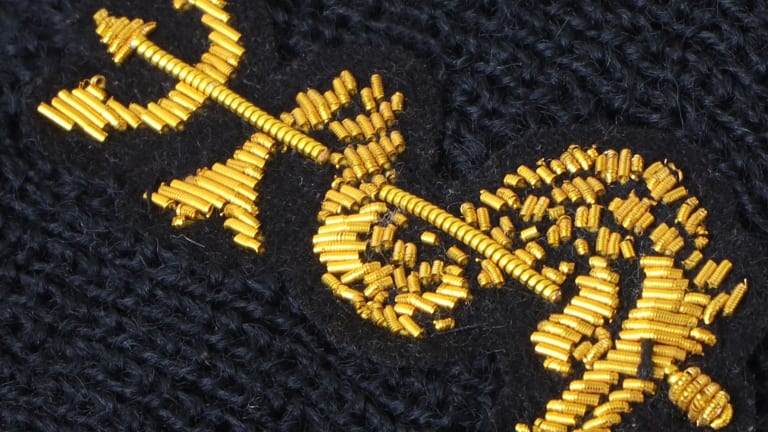 Rowing Blazers' Varsity Collection Is for Sportsmen and Gentlemen of Style
For over 140 years The Varsity rowing regatta in the Netherlands has been the epitome of gentlemanly sportsmanship. One of the oldest and most prestigious student rowing events in Europe, it's also the source of many of the sport's greatest and most eccentric traditions. These include the naked swim out to the winning crew; the traditional blazer fights, leaving the garments half-destroyed; and the post-race kroegjool – essentially one hell of a victory party.
Which makes it the perfect basis for a capsule collection from Rowing Blazers, the irreverent New York-based brand that's rapidly becoming a men's style staple. Founded by author, archaeologist, and U.S. national team rower Jack Carlson, and, his girlfriend, national champion oarswoman Keziah Beall, it began as a book which Carlson researched and wrote while studying at Oxford.
Rowing Blazers the book is about the "colorful and eccentric traditions, myths, and rituals related to the blazer at rowing clubs around the world," which has inspired an impressive range of apparel from Carlson and Beall, including the Varsity collection.
It includes long-sleeve tees, corduroy caps, wool beanies, handmade wool ties, and of course blazers – artfully distressed in homage to the originals – designed in collaboration with The Varsity and featuring their historic Dutch 'X' and sea serpent emblems. All of which would, of course, look right at home on the banks of the Amsterdam-Rhine Canal, but are equally natty when worn to any social occasion or when a bit more sprezzatura is called for.
As Rowing Blazers notes, the clothes are preppy but not in the usual cookie-cutter way. "For us, classic doesn't mean stuffy and pretentious," they declare. "On the contrary, we actually think that the classics – done right – can be inclusive, upbeat, irreverent, and youthful." Over to you, gentlemen....