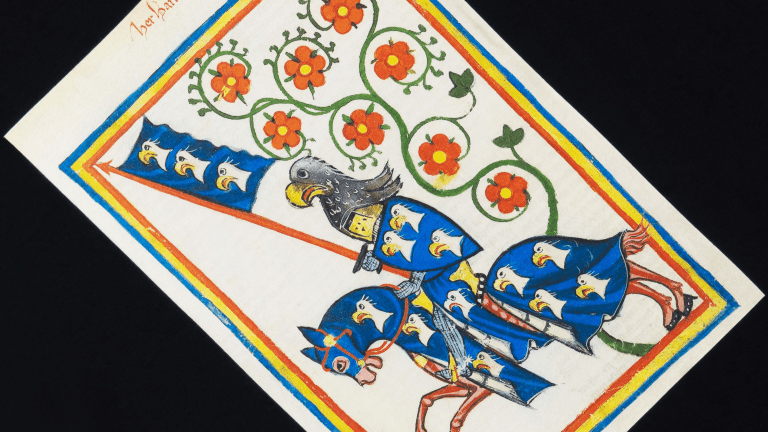 Rowing Blazers' New Medieval Tees are a Special Kind of Cool
Rowing Blazers, the men's style brand founded in New York City in 2017 by author, archaeologist, and U.S. national team rower Jack Carlson, and, his girlfriend, national champion oarswoman Keziah Beall, just unleashed an eye-catching set of long-sleeve tees inspired by The Codex Manesse, a manuscript of medieval poetry written and illustrated between the mid 12th and early 14th century.
"The illustrations are a reminder of the timeless nature of life's pleasures," says the brand. "Wearing your allegiances, the joy of recreation and leisure, forbidden love, and the rituals of courtship."
If you instantly fell in love with these as we did, head here to score in your choice of white or black.