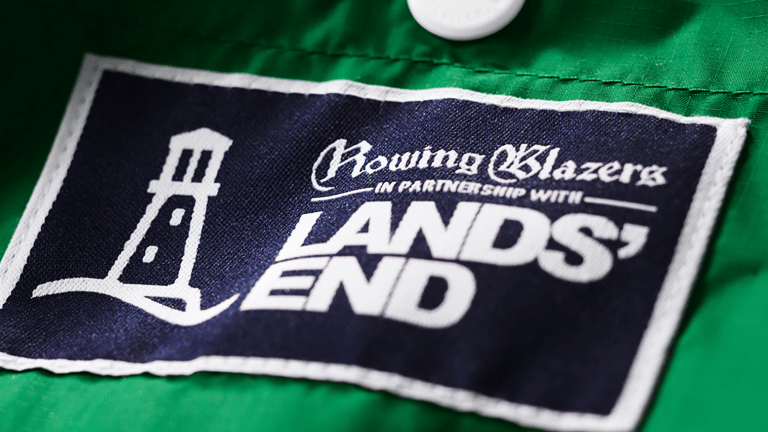 Rowing Blazers and Lands' End Team Up on Two Super-Cool Pieces
Rowing Blazers just unveiled a new collaboration with American heritage brand Lands' End that we're feeling on every level.
The collection is made up of two pieces, a nautical windbreaker design adapted from an archived piece found deep within the Lands' End archives, and a rugby shirt that plays up the best of '90s style with a cool canvas of colors and special sleeve patch seen only on collaborative rugbies from the brand.
"Our collaboration with Lands' End is all about nostalgia. That's the key for me. I think my generation has a great sense of nostalgia — a great longing, in fact — for the '80s and '90s." says Jack Carlson, founder of Rowing Blazers. "Lands' End was an important part of my youth, and as a brand, Lands' End did so much to make bright colors part of the everyday visual vernacular of American households across the country."
"And they were instrumental in making the rugby shirt a staple of the American wardrobe," he continues. "That passion for color, the sense of fun, the feeling for tradition without being stuffy, the sense of nostalgia without being stuck in the past — these are the elements of shared DNA between Rowing Blazers and Lands' End."
Available now through RowingBlazers.com, AIROWS readers can take 10% off their order with the code "AIROWS10" at checkout.