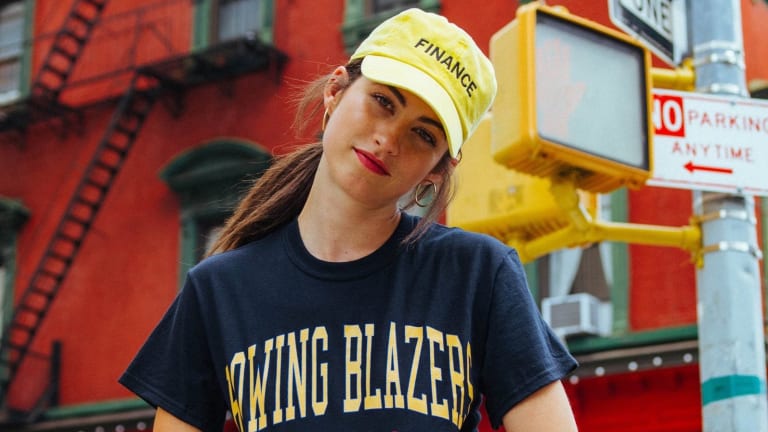 Rowing Blazer's Ivy League-Inspired Tees Bring on the Cool
If you've never heard of Rowing Blazers, it's to climb out from under your rock. The brand that's rapidly becoming a men's style staple was founded in New York City in 2017 by author, archaeologist, and U.S. national team rower Jack Carlson, and, his girlfriend, national champion oarswoman Keziah Beall, and actually began as a book which Carlson researched and wrote while studying at Oxford.
While the book is about the "colorful and eccentric traditions, myths, and rituals related to the blazer at rowing clubs around the world," the brand has expanded into an entire collection of clothing and accessories that are classic, sporty and beautifully made for a lifetime of wear.
'Preppy' doesn't do them justice. "For us, classic doesn't mean stuffy and pretentious," the brand notes on its website. "On the contrary, we actually think that the classics – done right – can be inclusive, upbeat, irreverent, and youthful."
Case in point: the Rowing Blazers Collegiate Tee, available in a wide range of colors, an updated take on what an Ivy League athlete would have worn in the 1950s. Emblazoned with 'Rowing Blazers' across the chest in classic athletic department style, the fabric is an updated take on the iconic light grey heather cotton in the perfect fit.
In addition to the basic article there's a version with a triple logo in bright colors against a black background which makes even more of a statement, part of the most eye-catching pieces in the Rowing Blazers collection that we think of as 'go-to-hell' clothes in the storied WASP tradition, with a bit of Japanese streetwear cred.