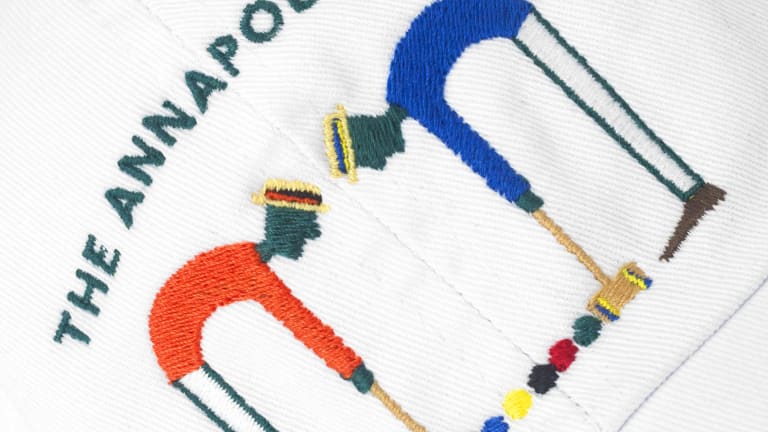 Rowing Blazers' Annapolis Cup Collection Brings the Cool
In Annapolis, Maryland, you have two very different educational institutions: St. John's College and the U.S. Naval Academy.
One is an eccentric liberal arts school. The other, an exceptionally competitive military powerhouse with a STEM focus and nucleus of discipline and leadership.
They couldn't be more different.
According to legend, in 1982, someone from the Naval Academy was chatting with a St. John's freshman and quipped that the Midshipmen could beat the Johnnies at any sport. "What about croquet?" countered the student. And the Annapolis Cup was born.
37 years later, the annual croquet match has become a community-wide celebration, attracting thousands of spectators.
St. John's has gone 29-8.
The stylish affair is proudly and fittingly sponsored by New York-based menswear label Rowing Blazers, who are the official outfitters of the Johnnies. Fortunately, it's not just the students who can get in on the style, as the limited edition capsule collection honoring the event is available for purchase through their website and includes everything from bucket hats to rugby shirts.
Youthful and upbeat and stylish on its own terms, head here to check out the collection and score a piece or two.