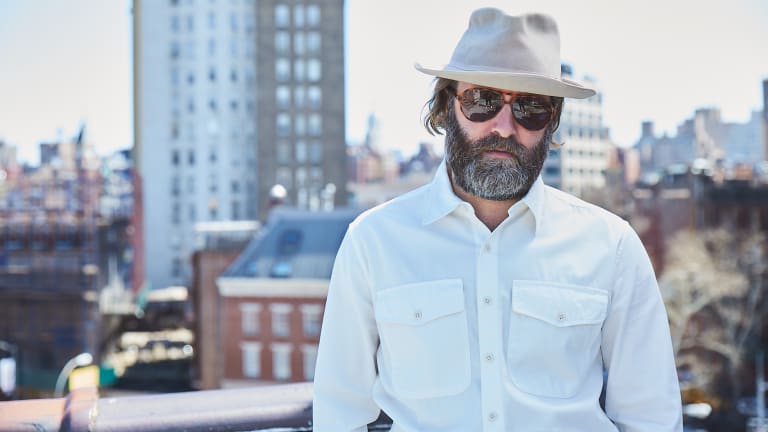 Rivay and David Coggins Team Up on the Ultimate Gentleman Adventurer's Shirt
Effortlessly cool men's apparel brand Rivay has teamed up with style aficionado, author and fly fisherman David Coggins to create the ultimate fly fishing/safari/travel shirt of the sort that Ernest Hemingway wore on his legendary adventures.
Rivay, which produces collections "inspired by writers, philosophers, artists, bon vivants, nomads, eccentrics, and adventurers," running the gamut from tailored clothing to more bohemian garments, consulted with Coggins on the Roscoe shirt, made in New York City using a cotton Tencel twill from Portugal.
Soft, breathable and durable, it's finished with oversized chest pockets, sleeve tabs and dyed-to-match buttons, and comes in khaki, navy, olive and white. The two pockets, Coggins notes, are plenty big enough for whatever you might want to stuff in them without all the useless extra pouches and zippers that tend to clutter up such gear.
As the author of both Men & Style and Men & Manners, Coggins knows a thing or two about dressing well and appropriately for any occasion and we're sure the Roscoe can help you do both no matter your aim or excursion.