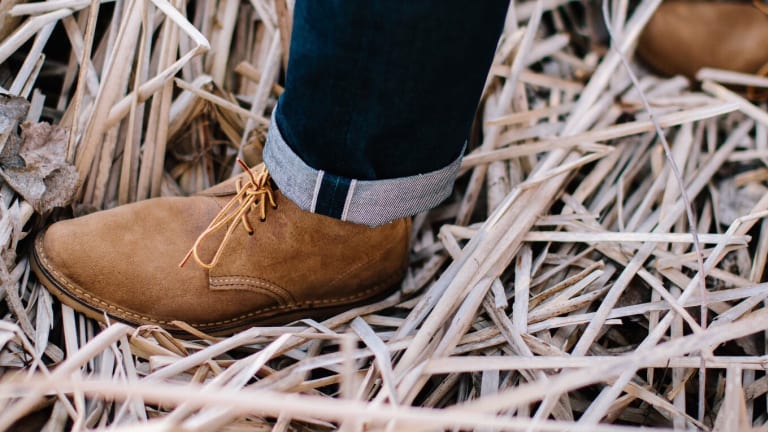 Red Wing Makes More Than Just Leather Work Boots
The shoes of the season.
There's something very intoxicating about the old school craftsmanship and next-level quality of Red Wing Heritage boots. The thing is, the classic leather work boot can be a little too much for guys who just need something cool to wear with jeans and a sweater. That's why we're such a fan of their desert boots – all the same quality as everything else they do, but significantly more laid-back and practical.
The desert boots are made from full-grain roughout leather from S.B. Foot Tanning leather, a Red Wing owned-and-operated tanning company, and come with an included care kit to keep the footwear looking perfect for years to come. Each boot is also pre-treated to be water and stain resistant and features a special construction that makes resoling them a decade down the line a total breeze. These aren't the shoes you wear for a few months and replace, they're the shoes you have for a long, long time.
Currently on sale and ready for your fall and winter wardrobe, getting a pair of these would be a very wise move.