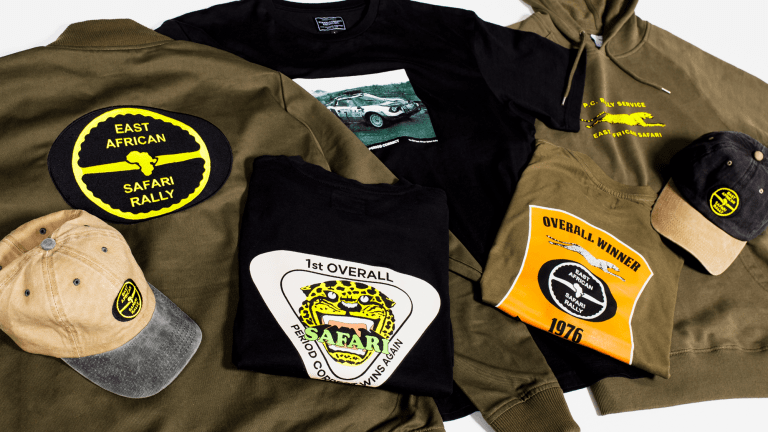 Period Correct Launches East African Safari Rally Collection
Costa Mesa-based menswear brand Period Correct just launched a new capsule collection inspired by the legendary East African Safari Rally that's taken place in Kenya every year since 1953.
Included in the collection is everything from hooded sweatshirts to stylish graphic t-shirts of all sorts, including a particularly cool design clad with a black-and-white image of the iconic Lancia Stratos circa 1977. Rally caps are also part of the drop, as is a handsome bomber jacket in the perfect shade of olive green.
Head right here to shop through all the different pieces and find a thing or two that's right for your look. Pricing starts at $40.