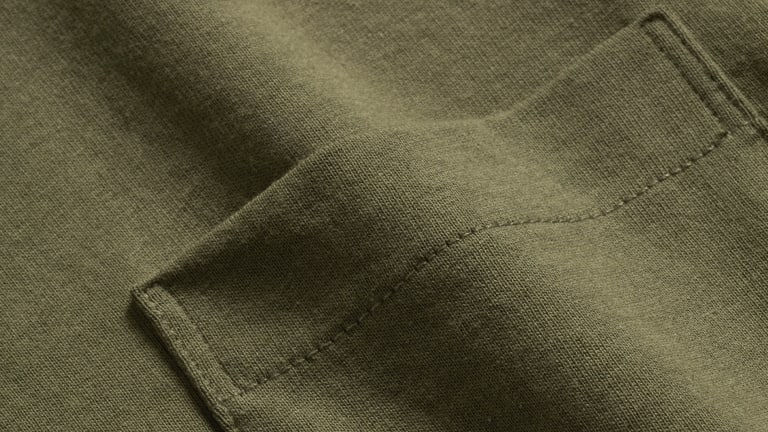 The Perfect Pocket Tee
The newly released pocket tee from SF-based label Everlane is perfect in a lot of ways. The fit is great. The price is right. The pocket packs a style punch. But what really separates it from the pack is its dense, durable, 6.1 oz cotton.
The heavyweight fabric means its meant to be worn on its own, not as an undershirt, and keep its shape throughout the day with ease. No stretched out collars here. It's also designed to wear in and not out with each and every wash, getting softer and softer as time goes on. Most tees need to be replaced fairly regularly, these only improve. And for those who hate sloppy, end-of-day creases, it's extremely difficult to wrinkle cotton fabric of this weight.
Priced at just $28 a pop (traditional retail would have these pegged at $60) and available in a few classic colors alongside a more adventurous Army Gren and Golden Brown, this is a solid tee for people who expect a lot out of their basics.