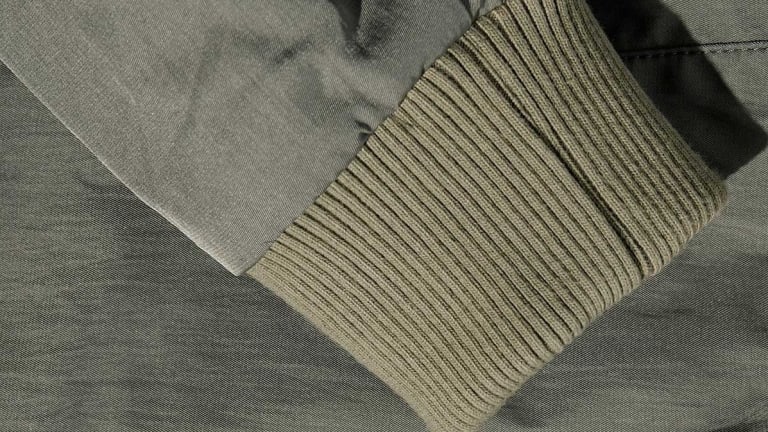 No Call Sign Required for Outerknown's Reversible Flight Jacket
Two for the price of one.
Outerknown, the menswear upstart by Kelly Slater, recently unleashed a super stylish flight jacket that's completely reversible, even featuring hand pockets on both sides.
Crafted from 100% recycled nylon built from reclaimed fishing nets, the sustainably made jacket can flip from a classic olive green to a stylish crane print inspired by Japanese master Katsushika Kokusai with ease. Reversibility can sometimes feel a little gimmicky but this most definitely doesn't. It's classic and cool first, versatile and reversible second.
Usually, it's priced at $245, but it's currently on sale for a clean $199. Get one before they're gone.