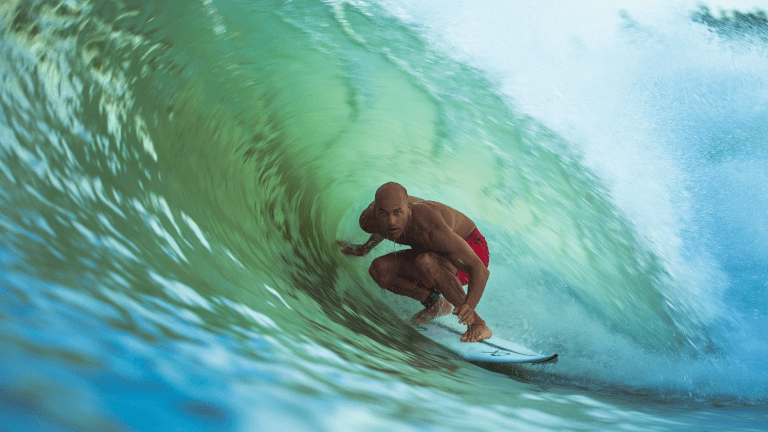 Stylish, Technical & Eco-Friendly: Outerknown's New Swim Trunks Have It All
When Kelly Slater isn't busy being the never-aging superstar of the World Surf League or changing the sport with his innovative wave pools, he's using his wealth of knowledge to help construct groundbreaking clothing with Outerknown. The latest piece is his signature Apex Trunk, which took over two years to develop.
True to the Outerknown way, the trunks are sustainably-minded and made with 86% recycled polyester. This eco-friendly focus doesn't sacrifice performance though, with durable, water-repellent material that also includes 4-way stretch and is built for minimal water absorption and maximum mobility.
The trunks aren't too shabby looking either, with a great cut and fit that is both stylish and subdued. Coming in both solid colors and two-tone options, these might just be the trunks of the summer.