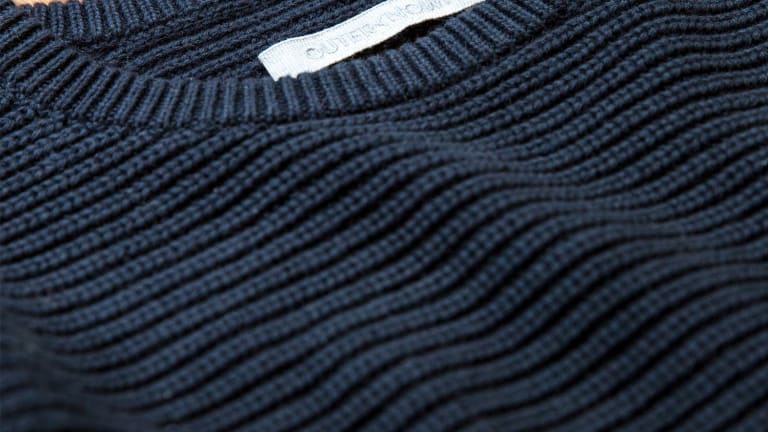 Outerknown's West Coast Essentials are Currently 50% Off
Kelly Slater-approved.
There have been a lot of great menswear brands to hit the scene over the last year or so, but few have impressed us like Outerknown, the label founded by pro surfer Kelly Slater and style God John Moore.
Unlike Slater's previous work in the clothing arena, this has nothing to do with the not-always-stylish surf scene and everything to do with quality, fit and sustainable manufacturing. The end result is a collection of garb that's nothing but classic and easy to wear.
Normally the stuff is pretty pricey, but it's currently on sale for around 50% off. Their crewneck sweatshirts come highly recommended, the khakis seem like the perfect thing to have on hand through autumn and winter, the Baja-style hoodies are just right for a certain personality, and their reversible bomber jackets, which have been magically constructed using recycles reclaimed fishing nets and other waste, are simply amazing. This is a far cry from Quicksilver.
The sale ends a few days- so get to shopping ASAP if you feel your wardrobe could use a thing or two.